Yellowstone Vacations | Yellowstone Lodging | Yellowstone cabins
A Yellowstone All Inclusive Wyld West Vacation!
Imagine the amazement and sparkle in your child's eyes after a day of Horseback Riding in the old west and a real Cowboy Cookout with delicious meals! Our itineraries include safe and exciting whitewater rafting or scenic float rides, where we'll take you places more beautiful than you've imagined! Our Yellowstone vacations include educational wildlife walks and a fabulous hike exploring authentic Indian petroglyphs, followed by an Indian drum circle in a teepee. Spend an afternoon learning authentic Western crafts taught by local artisans, providing you with souvenirs to cherish and take home to share with your friends and family!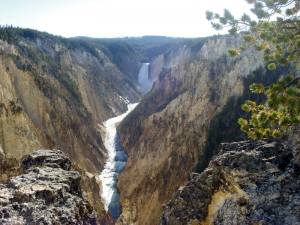 All this and ample time to explore the wonders of Yellowstone itself, and the breathtaking Grand Teton National Park. (Transportation for self-excursions not included in package, but we will help set you up with whatever you need!)
The fun never stops on a Wyld West  Vacation.
Relax, enjoy yourselves, and leave the details and planning to us at Absaroka Family Adventures. We do family vacations right! You'll get an insider's tour of the Parks, and you and your family will have the time of your lives!
Here's what's included:
• 7 nights in one of our unique vacation lodge rooms, log cabins or a ranch
resort.
• 7 days of Wyld West Adventures!
• All this and ample time to explore the wonders of Yellowstone itself, and the breathtaking Grand Teton National Park.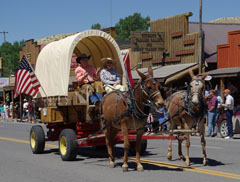 The "cowboy community" of Dubois is a small town in big country. In fact, it was just named the #2 "Most Western Town In America" by True West magazine!
As a gateway community to Yellowstone it's less then an hour's drive from the south gate and is the closest, most scenic approach from Interstate 80. It's also the most affordable and family friendly option for Yellowstone vacations. There are two nearby airports; Jackson (to the west) and Riverton (to the east). You'll come to know it as base camp!
Visitors will delight in Northwest Wyoming's history, scenery, and various outdoor opportunities this part of the country is known for.  Our all inclusive packages offer convenience and affordability; our dedication to family oriented vacations makes this one of the most inviting and exciting ways to vacation while discovering Yellowstone!
Yellowstone vacations are Cowboys & Indians!
Yellowstone vacations are Geyser's and Grizzly Bears!
Yellowstone vacations are campfires and cookouts!
Yellowstone vacations are families drawing closer together!
So saddle up and move 'em out;
'cause you're going on a Wyld West Adventure!
Click on the book to see a day to day journal!